Christopher Endicott Teen Killer Murders Guardians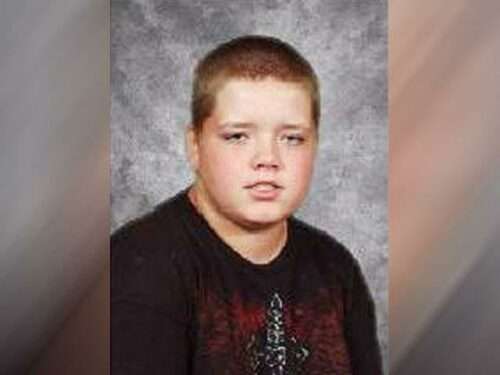 Christopher Endicott was fifteen years old when he murdered his guardians in Kentucky. According to court documents the couple were granted guardianship of Christopher Endicott just a few months before the brutal double murder. The teen killer would fatally shoot the couple as they laid in bed before taking off with his girlfriend. Police would send off an Amber Alert and soon Christopher Endicott and his twelve year old girlfriend were found. Christopher Endicott would ultimately be sentenced to twenty years in prison
Christopher Endicott 2023 Information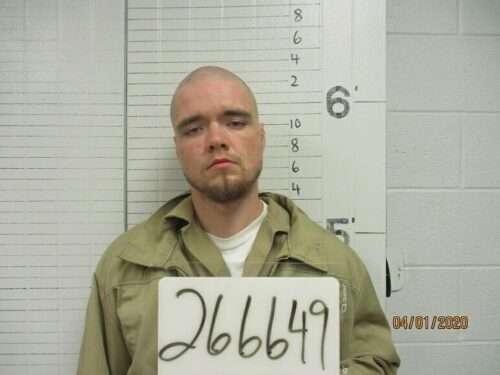 Name:
ENDICOTT, CHRISTOPHER LEE
Active Inmate
| | |
| --- | --- |
| Parole Eligibility Date: | 3/05/2028 |
| Maximum Expiration of Sentence Date: | 3/04/2031 |
| Location: | Green River Corr. Complex |
Christopher Endicott More News
A 15-year-old boy accused of killing a Metcalfe County couple who had taken him in had disagreed with the victims about his relationship with a 12-year-old girl, family members said.
State police charged Christopher Endicott, 15, on Wednesday with murder in the deaths of Gary Holloway, 50, and Barbara Holloway, 51.
The Holloways were granted custody of Christopher in January, said state police Detective B.J. Burton, the lead investigator.
Burton said there was no allegation of abuse or an argument that might have sparked the violence
There is no indication of a possible motive other than that Christopher wanted to run away with his girlfriend, Burton said.
Family members of the victims said that Christopher had been getting in trouble at school for behavior such as talking back to teachers and that the Holloways didn't want him seeing the girl.
Chesaney Dile, the girlfriend of Jason Smith, a relative of the Holloways, said the couple had taken away Christopher's cell phone at night.
"I think he done it just for the simple fact he couldn't get his way," Dile said.
Still, Christopher had not displayed any violence toward the couple, and the killings came as a shock, said Elizabeth Osborn, who lives with the victims' son, Stephen Holloway, in Metcalfe County.
"It breaks my heart 'cause none of us seen it coming," Osborn, 28, said Wednesday, wiping her eyes.
The Holloways lived in a mobile home north of Edmonton with Christopher.
The boy's father is in prison on theft and other charges, and his mother has been unreliable, Osborn and others said.
Gary Holloway had worked for many years at a dairy farm but was disabled because of emphysema. His wife cared for him.
The Holloways have taken in family members before to help them, and they did the same for Christopher, Osborn said.
Christopher, an eighth-grader, was Barbara Holloway's second cousin.
Family members said the killings were thought to have happened about 3 a.m. Tuesday.
Family members said Gary Holloway had a 30-30 rifle that he had used to hunt deer. He kept the gun and shells in separate spots, they said.
Christopher found the shells, loaded the rifle and shot the Holloways in their bed as they slept, Osborn said.
Police said the rifle was empty when they found it, she said.
"He just unloaded on them," she said.
The family had been putting coins and small bills in a water jug at the Holloways' house to save for a camping trip.
Christopher took the jug and also took some money that Barbara Holloway kept under her pillow, Osborn said.
The couple was known for taking in animals no one else wanted, and had a black pug-chihuahua mix named Lola who slept with them.
Christopher either took the dog, or it jumped in the car with him when he left the Holloways' mobile home in their 1997 Chevrolet Lumina after the shootings. He dropped off the dog at the adult day-care center in Edmonton where Barbara Holloway's parents go, knowing someone would find it, Osborn said.
About 5 a.m., a girl that Christopher had been seeing, 12-year-old Kyra Shockley, was reported missing to police in Edmonton.
Family members of the Holloways said the girl lived near the center where Christopher dropped off the dog.
State police were later asked to join the search for Kyra.
Because police had information that Kyra might be with Christopher, police went to talk to the Holloways but got no answer.
Finally, Osborn said, she and Stephen Holloway went into his parents' house between 3 and 3:30 p.m. Tuesday because they hadn't been able to reach them by telephone. They found the couple dead in their bedroom.
Gary Holloway was lying beside the bed, and his wife was in bed.
Stephen Holloway first thought they might be sleeping, but his father's arm was cold when he touched it, Osborn said.
The two ran outside and called 911.
"It's unexplainable," Osborn said of what she felt.
Preliminary autopsy reports show Gary Holloway died from several gunshot wounds, while Barbara Holloway was shot once in the head, state police said Wednesday.
Police issued an Amber Alert for Christopher and Kyra at 6:58 p.m. Tuesday because the two were missing and "possibly involved in a double homicide." The Herald-Leader normally does not identify juveniles, but in this case both names were widely circulated as part of the alert.
A firefighter called state police about 10:40 p.m. Tuesday and said he was following the Holloways' missing car.
When state police caught up with the vehicle, in Barren County, there was a short chase. The vehicle, which Christopher was driving, went off the road and through a fence.
Police caught Christopher and the girl after a short foot chase.
Burton said it wasn't clear where the two juveniles were headed.
"They planned it," Burton said of taking off, "but they hadn't planned it that far."
Police charged Christopher after interviewing him. Kyra was released to a parent.
In addition to murder, Christopher is charged with first-degree fleeing and evading police, first-degree wanton endangerment, reckless driving, driving without a license and third-degree criminal mischief.
He was being held in the Adair County Youth Development Center.
Police said the investigation is continuing, and more charges might be filed pending a grand jury hearing.
On Wednesday, family members gathered to clean up the couple's home, burning their bed.
Gary Holloway liked to hunt and fish, and he and his wife were animal lovers and good people who were always willing to help others, family members said.
Their family was struggling to come to terms with the reality that the teen the Holloways took in is accused of killing them.
"I guess the first people to show him love, he didn't know how to take it," Osborn said.
https://www.kentucky.com/news/local/crime/article44085774.html
Christopher Endicott Other News
A judge has sentenced a 16-year-old boy who pleaded guilty to killing his guardians to 20 years in prison.
The Glasgow Daily Times reports that Christopher Endicott received the sentence during a hearing Tuesday in Metcalfe County.
He pleaded guilty in October in the 2011 slayings of his legal guardians, Gary and Barbara Holloway. The couple was found fatally shot in their Edmonton home. He also entered guilty pleas to robbery, tampering with evidence and fleeing from police.
Under the plea deal, a 20-year sentence was recommended. However, at the court hearing, prosecutors asked for life without parole and Endicott's attorneys cited their client's age in asking for probation.
The judge was not swayed, but he will re-evaluate the sentence when the boy reaches the age of 18.
https://www.wlky.com/article/teen-sentenced-to-20-years-in-double-slaying/3778007
Christopher Endicott FAQ
Christopher Endicott Now
Christopher Endicott is currently incarcerated at the Green River Correctional Facility
Christopher Endicott Release Date
Christopher Endicott current release date is 2031