Clay Shrout Teen Killer Murders Family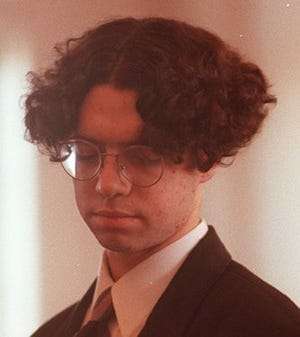 Clay Shrout was seventeen years old when he would murder his family in Kentucky before taking a high school math class hostage. According to court documents Clay Shrout would shoot and kill his parents and his two younger sisters. Afterwards Clay Shrout would head to Ryle High School where he would hold a math class hostage until a teacher would intervene. This teen killer would take a plea deal and be sentenced to twenty five years to life. Clay Shrout came up for parole in 2019 however it was denied
Clay Shrout 2023 Information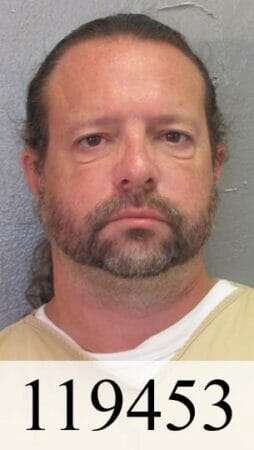 Name:
SHROUT, CLAY
Active Inmate


PID # / DOC #:
233951 / 119453
Institution Start Date:
4/24/1995
Expected Time To Serve (TTS):
LIFE WITH PAROLE AFTER 25 YEARS
Classification:
Medium
Minimum Expiration of Sentence Date (Good Time Release Date): ?
LIFE WITH PAROLE AFTER 25 YEARS
Parole Eligibility Date:
5/18/2029
Maximum Expiration of Sentence Date:
LIFE WITH PAROLE AFTER 25 YEARS
Location:
Kentucky State Penitentiary
Age:
44
Race:
White
Gender:
M
Eye Color:
Brown
Hair Color:
Brown
Height:
5′ 10″
Weight:
150
Clay Shrout Videos
Clay Shrout More News
The parole hearing for a man who murdered his entire family 25 years ago has been delayed until Monday. In front of two parole board members Wednesday, he claimed his mother abused him as a child.
"My mother had sexually abused me when I was younger," Clay Shrout said. "I don't want you to think that I'm using that as an excuse or a justification, but that is what happened."
Shrout shot and killed his parents and two younger sisters in their northern Kentucky home in 1994. He then went to his Ryle High School trigonometry class and held the students hostage at gunpoint.
Jeff Martin, the retried northern Kentucky police officer who arrested Shrout, says Shrout has had every opportunity in the past 25 years to inform the authorities of this claim of abuse. Martin is now the Director of Pastoral Care at the First Christian Church in Burlington.
"First thing I said to him was, 'What's going on?' And he said, 'I've had a bad day today.' I said, 'Oh yeah?' He said, 'I've killed my whole family,'" said Martin.
Martin says Shrout's mother was shot between the eyes, and his father was shot in a "couple places."
"His older sister was shot in the chest," said Martin.
The younger sister woke up hearing the noise and confronted Shrout in the hallway. Martin says Shrout calmed her down, got her back in bed, and when she closed her eyes Shrout shot her "in the top of the head."
"He returned, found his father struggling to get out of bed and he shot him again," said Martin.
According to Martin, Shrout said he didn't want his sisters to grow up without parents.
Shrout told the parole board he went to Ryle High School hoping police would shoot and kill him there after taking a classroom hostage.
Martin says Shrout kept the Anarchists' Cookbook by his bedside and dabbled in the occult.
Since his incarceration, Shrout has not been a model prisoner. Martin says he tried to escape three times.
"It was amazing to me that two parole board members couldn't come to a conclusion that this individual needs to stay in jail the rest of his life," said Martin. "There's evil in the world and there was certainly evil in Clay Shrout that day."
https://www.fox19.com/2019/03/21/arresting-officer-recalls-grisly-details-clay-shrout-shooting-theres-evil-world/
Clay Shrout FAQ
Clay Shrout Now
Clay Shrout is currently incarcerated at the Kentucky State Prison
Clay Shrout Release Date
Clay Shrout is serving a life sentence however he has been eligible for parole since 2019
Clay Shrout Photos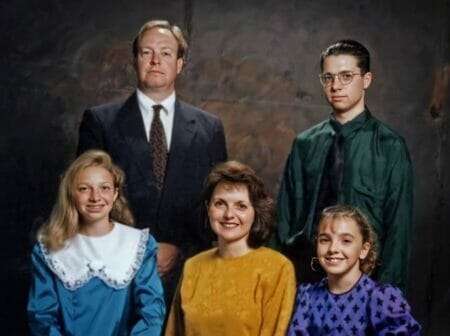 Clay Shrout Other News
After nearly an hour of questioning, Clay Shrout cried at his parole board hearing Wednesday.
Parole board member Lee VanHoose asked: "Do you think you deserve to be paroled?"
"I don't think I deserve to be alive. I don't mean that in a weird suicidal way. I hate what happened and I hate the way my life has turned out. It started out bad and it got worse, and I made it worse," he said. "I don't like the word 'deserve' because I still don't feel ok about what I've done."
When he was 17, Clay Shrout killed his family and took his classmates hostage in 1994. After 24 years and 8 months in prison, he appeared before Kentucky's parole board.
During most of the hearing, Shrout was collected and matter-of-fact as he was questioned by the two-member panel. They didn't reach a decision Wednesday. The full nine-member board will meet Monday and decide whether the 42-year-old should be released.
For the first time publicly, Shrout recounted the crime that left Boone County and particularly Ryle High School stunned.
He claimed the "origin" of killings stemmed from sexual abuse he suffered at the hands of his mother. Abuse, he said, he didn't come to terms with until after he was in prison.
He didn't offer specifics, but told the parole board member via video conference, that the abuse started when he was baby and would sometimes occur in the bath. He said it stopped while he was still a child.
"My father did find out about it at one point, but chose to ignore it, chose not to do anything about it," Shrout said.
Shrout said he had only told this information to other people in prison. He didn't mention it during any of the investigations in 1994.
"I had blocked that out of my head for a long time," Shrout said.
He said beyond that there was no other abuse in his home, but said he and his parents were arguing frequently in the time leading up to the killings over school issues. He said he was drinking and taking LSD on a regular basis.
Shrout said he never sought any mental health, behavioral or substance abuse counseling in prison beyond one visit with a psychologist.
Shrout said he visited a therapist when he was a child and it didn't do any good.
"The experience in my life has been that any time there's a problem, if it needs to be fixed, I've got to figure out a way to fix it on my own," Shrout said.
'They would be happier dead'
The parole board members asked him to recount what happened the day he killed his family.
"What I did was I killed four human beings," he said. "I murdered my mother and I murdered my father and I murdered my two sisters. After that, I went to school with the intention of drawing the police out to have the police shoot me and kill me."
The parole board pressed him on why he would kill his innocent sisters.
"What was going through my head, though it is not really rational, was that they would be happier being dead…considering everything that was getting ready to happen, considering both their parents would be dead, considering their brother did it.
"That doesn't make a lot sense now, but what I did doesn't make a lot of sense," Shrout said. "I don't feel particularly good about that happening."
As for his parents, Shrout said: "I do honestly still have some issues with them."
Shrout became Christian and has had a clean record ever since
Shrout repeatedly said he was sorry for what he did, but said the things he did could not be undone.
They're dead and they're not going to be undead. They're not going to stop being dead," he said. "It doesn't matter how bad I feel about it now…there's nothing you can do to make it better."
During his imprisonment, Shrout has learned carpentry and car repair. The parole board also praised him for helping other inmates complete their GEDs. He hasn't had any disciplinary issues in prison since 2002, he said that was after he became a Christian.
If released, Shrout said members of church in Tennessee who run an inmate program were willing to help him.
As part of a plea deal to avoid the death penalty, Shrout pleaded guilty to gunning down his family.
A judge declared he was "guilty, but mentally ill," and he was sentenced to 25 years to life in prison.
The two parole board members who spoke to Shrout Wednesday deliberated privately for about 15 minutes. They either didn't agree on whether to grant parole or couldn't agree on how long Shrout should have to wait for another opportunity at parole.
Monday morning, the full parole board will meet and make a final decision.
https://www.cincinnati.com/story/news/crime/crime-and-courts/2019/03/19/clay-shrout-parole-hearing-wednesday-appear-before-board/3214995002/