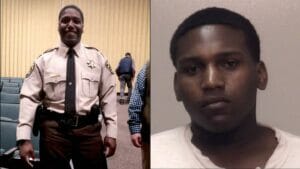 Danny Long was sixteen years old from Georgia who would shoot and kill his cousin, an off duty police officer. According to court documents Officer Edmond Irvin was attempting to mentor his younger cousin Danny Long however an argument would break out and the Officer would be fatally shot by the teen killer. Danny Long would be sentenced to life in prison with no chance of parole for twenty five years
Danny Long 2023 Information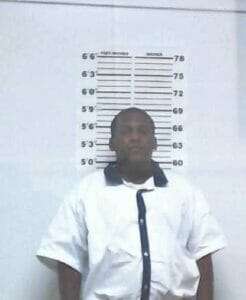 MAJOR OFFENSE: MURDER
MOST RECENT INSTITUTION: DODGE STATE PRISON
MAX POSSIBLE RELEASE DATE: LIFE
GDC ID: 1002944635
Danny Long More News
A Palmetto family's life will never be the same after a 17-year old was sentenced to life in prison without parole for killing his cousin, a Coweta County Deputy.
Danny Long was convicted July 2 by a jury on malice murder, felony murder and other charges after shooting and killing his cousin Edmond Irvin on April 30, 2019.
Investigators said Long and Irvin had gotten into a fight after the off-duty deputy spoke with his cousin about his behavior and trouble with the law. Irvin also confronted the teen about disrespecting and cursing at his mother.
After the fight, Long went to his bedroom and grabbed a firearm from his dresser. A few minutes later, they said Irvin went to Long's room after picking up a jacket the teenager had left outside the home.
nvestigators said when Long entered the room, he yelled and cursed at his cousin and they fought a second time. Witnesses say they could hear Long yell, "I ain't no punk (expletive)" followed by three shots.
After shooting the deputy, investigators said Long ran out of the room and through the house, threatening to shoot and kill Irvin's pregnant fiancé before running out the door.
A neighbor told investigators they heard Long yell "I'm going to kill every (expletive) in that house", as he ran away. Long was caught by Palmetto Police nearly three miles away from the scene.
Detectives say Long had made threats to kill people in the past and they were able to connect him to the illegal sale of firearms.
Long was sentenced to life in prison, followed by 25 years to serve in prison.
https://www.wsbtv.com/news/local/coweta-county/georgia-teen-sentenced-life-prison-killing-deputy-cousin-trying-help-him/ONVE2GMPCRGBVPPEZQXOEPCYKA/
Danny Long FAQ
Danny Long 2021
Danny Long is currently incarcerated at the Dodge State Prison
Danny Long Release Date
Danny Long is serving a life sentence however is eligible for parole after 25 years