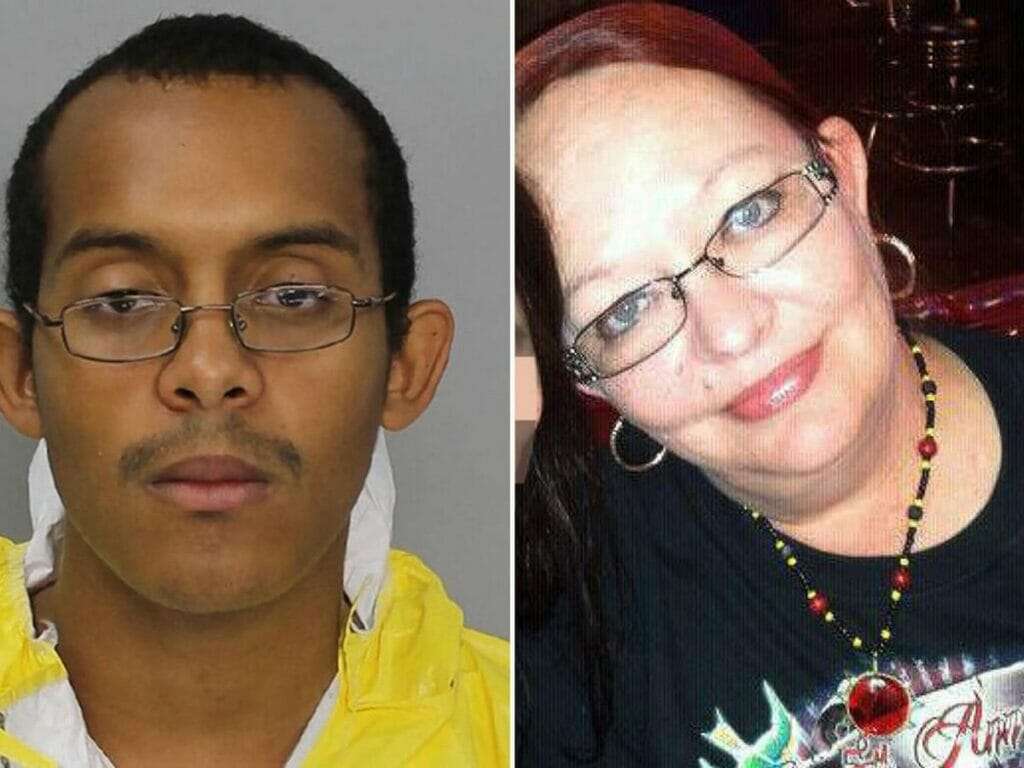 Kevin Davis would murder his mother before sexually assaulting her corpse in Texas. According to court documents Kevin Davis decided to murder his mother and did so by beating her to death with a hammer before sexually assaulting her dead body. The teen killer would be sentenced to life in prison without parole
Kevin Davis 2021 Information
SID Number: 50010490
TDCJ Number: 01959482
Name: DAVIS,KEVIN
Race: B
Gender: M
DOB: 1995-12-27
Maximum Sentence Date: LIFE SENTENCE
Current Facility: JESTER IV
Projected Release Date: LIFE SENTENCE
Parole Eligibility Date: 2044-03-25
Kevin Davis Other News
A Corpus Christi teenager who admitted to killing his mother and raping her corpse was sentenced Wednesday to life in prison.
Kevin Davis, 18, beat Kimberly Hill, his 50-year-old mother, with a hammer, strangled her with a cord and stabbed her in the head on March 27.
Davis pleaded not guilty to first-degree murder in June, but investigators played video in court on Tuesday showing him confessing to the crime, KIII TV reports.
"If I was to ask you what did she do to deserve this, what would you answer?" an investigator asked in the interview footage.
"Absolutely nothing. I'm just a terrible, disgusting person," Davis said.
In the video confession, jurors heard Davis explain how he stuck his hand into the open wound and moved her brain around to make sure she was dead, KZTV-TV reports.
After that, the accused told investigators that he raped his mother's dead body, adding "Guess I lost my virginity to a dead corpse."
Davis tells detectives in the video that he had "the best mother," one who didn't deserve to die.
When police asked if he regretted his action, Davis said, "In a way, yes, but I wouldn't take back what I did," adding, "I did love her in a way. I'm a terrible, disgusting person."
Davis told police he asked his mother for permission to die because he was bored with life and did not like other people,
He said she was upset but told him she could not control what he did so he decided to kill her, Davis told detectives, according to RawStory.com.
"I don't have standards, I don't have morals. A body's a body — a piece of meat," Davis said.
The trial began Tuesday, but both sides rested early Wednesday morning after the defense chose not to call any witnesses. Davis' attorney did ask jurors not to give his client the 99-year maximum punishment.
Prosecutors argued that medical experts did not say Davis has mental or psychotic issues, and pointed out that he admitted to police that, if given the chance, he would probably kill again, according to KIII TV.
Kevin Davis Videos
Kevin Davis Forum
Discus Kevin Davis on My Crime Library Forum