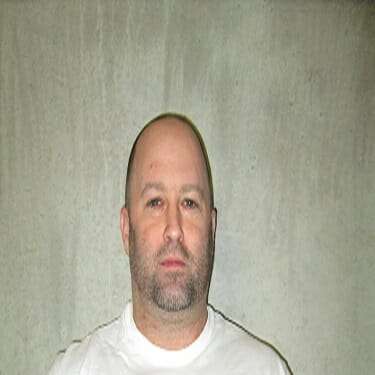 Ronson Bush was sentenced to death by the State of Oklahoma for a murder. According to court documents Ronson Bush would kill the victim, William Edward Harrington, by shooting him six times. Ronson Bush would later plead guilty to murder and would be sentenced to death.
Oklahoma Death Row Inmate List
Ronson Bush 2021 Information
Gender: Male
Race: White
Height: 5 ft 8 in
Weight: 191 lbs
Hair Color: Brown
Eye Color: Blue
---
---
OK DOC#: 256917
Birth Date: 5/15/1977
---
Current Facility: OKLAHOMA STATE PENITENTIARY, MCALE
Reception Date: 11/13/2009
Ronson Bush More News
A convicted killer stunned Grady County courtroom observers this week when he suddenly interrupted his first-degree murder trial and entered a blind plea of guilty.
Ronson Kyle Bush, 32, of Chickasha on Thursday, pleaded guilty to the murder of William Edward Harrington, 35, of Chickasha.
Harrington's mother tearfully testified Friday, during the sentencing phase of the trial, about her frantic search last year to find her adult son — a search that led to a 19-minute telephone conversation with her son's killer.
Kathy Harrington described the anxiety that seized her as she repeatedly dialed her son's cell phone number. Finally, after hours of waiting and calling, Bush answered her son's cell phone. Bush was Harrington's close friend.Next phase startedDistrict Judge Richard Van Dyck started the sentencing phase Friday to determine whether Bush will receive life in prison, life in prison without parole or the death penalty. A blind plea means the guilty plea is entered without a prior agreement with the district attorney's office.
Bush sat nearly motionless in leg shackles as Kathy Harrington recalled their conversation on the night of Dec. 22, 2008.
"I asked Ronson why he had my son's cell phone," said Harrington, squeezing a wad of tissue as she fought back tears. "He said he was holding it while Billy spoke to his ex-wife, Stephanie (Morgan) for him. He said Billy was 50 feet from him outside the truck. I told him to take the phone to Billy and that he would talk to his momma.
"I heard him get out of the pickup. I heard the wind and the crunch of leaves and grass. Then he got back in the truck. He said Billy couldn't talk."
Harrington quietly wept. She then asked for a brief break. Upon her return to the witness stand, she resumed her narrative as relatives and courtroom observers openly cried.
"I believe now that Ronson did take the phone to Billy, and that he couldn't talk," she added tearfully. "My son was already dead by then."Testimony presentedAuthorities found Billy Harrington's bullet-pierced body on the back of his rural property six miles east of Chickasha.
Prosecutors claim Bush became enraged and killed Harrington because he thought Harrington was involved in a relationship with Morgan.
Harrington had been shot six times with a .357-caliber Magnum. One shot — the fatal one, according to forensic pathologist Dr. Inas Yacoub — entered Harrington's back, presumably while he lay on his stomach.
Bloody footprints and a trail of blood leading away from Harrington's trailer home show he staggered outside before apparently collapsing. The rope found around Harrington's ankle and the blunt force trauma to his face led District Attorney Bret Burns to conclude Bush "dragged" his victim "in a heinous and atrocious manner and with extreme cruelty."
Yacoub offered one other chilling conclusion by her observation of dark, red blood around Harrington's face and body.
"The red blood tells me, at that point, there was still some blood being pumped," Yacoub said. "That person (Harrington) doesn't have evidence he was actually dead at that point. I imagine he was still alive or dying."
https://www.oklahoman.com/article/3411607/grady-county-man-changes-plea-to-guilty