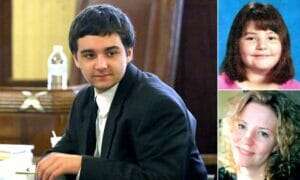 Samuel Vonachen was fourteen years old when he set his house on fire killing his mother and his sister., According to court documents Samuel Vonachen was upset at his parents so decided to set his house on fire killing his younger sister and mother and almost killing his father. Samuel Vonachen would be found guilty on both murders and this teen killer would be sentenced to life in prison with no chance of parole for 25 years
Samuel Vonachen 2023 Information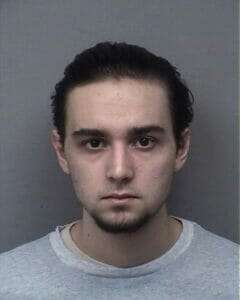 Work or Program Participation Working in a job
Earliest Possible Release Date (1) Oct 15, 2039
Current Status Incarcerated
Admission Date Aug 21, 2017
Current Location (2)Lansing CF-Central
Custody Level Low Medium
Samuel Vonachen More News
A judge on Friday sentenced Samuel Vonachen, the Hutchinson teen convicted of killing his mother and little sister in an intentionally set house fire in 2013, to life in prison.
At the conclusion of a 74-minute hearing Reno County District Judge Trish Rose sentenced Vonachen, 18, to the mandatory life sentence on each count of first-degree murder, plus 12 years, 11 months for the attempted murder of his father and 4 years, 11 months for aggravated arson.
The judge ordered the sentences to run concurrently – or all at the same time – rather than consecutively, as sought by prosecutors.
That means Vonachen could be eligible for parole in 25 years.
With credit for time served, Vonachen, who was 14 at the time of the September 2013 crimes, could be 39 the first time he faces the parole board.
A jury convicted Vonachen on Aug. 31, 2016, on the four counts for using gasoline to set fire to the family home on Sept. 23, 2013, killing his mother, Karla Jo Vonachen, 47, and sister, Audrey, 11. His father escaped the early morning fire.
Vonachen was 17 when finally convicted. His sentencing in the case, however, was delayed nearly a year waiting for a mental evaluation ordered by Rose.
During Friday's hearing, Rose denied the routine defense motions for a new trial and judgment of acquittal. She also denied a request to delay sentencing to allow a defense expert to travel from Florida to testify.
That expert is a Florida college professor who testified at Vonachen's trial last year that she believed the teen suffered from a "dissociative disorder" when he killed his mother Karla Jo Vonachen, 47, and sister, Audrey, 11, and thus could not form intent required by law to commit murder.
The defense wanted her to testify about her thoughts on a report submitted by a doctor at Larned State Mental Hospital, who had completed a mental assessment ordered by Rose prior to sentencing.
That psychologist, Dr. Roy Daum, testified Friday that Vonachen had no mental illness diagnosis and that he would benefit from the structured living environment available in prison.
"My understanding of what the court wanted to know was if the defendant had such a serious mental illness he needed the care of a hospital, versus going into the legal system," Daum testified. "Over the two months (he was observed) with staff, there was no indication testifying to that need."
Daum, however, did say Vonachen was "susceptible to negative influences because of his age and build," and suggested programs at Larned State Correctional Facility and recently instituted at El Dorado Correctional Facility are targeted for such younger inmates to protect them from being preyed upon by older inmates.
Daum noted that during a two-hour interview with Vonachen, a lack of emotion shown by the teen, which he called a "flat affect," surprised him.
"It was most unusual," he said. "I've spent over seven years with cases just like this. Experience tells me when a young man comes in with accusations such as he had, I'd expect some kind of remorse."
He also noted Vonachen spoke of his mother and sister in the present tense, as if they were still living.
Daum declined, however, to classify Vonachen as psychopathic because of his behavior, saying such a classification – as well as that of a dissociative disorder – would require witnessing more symptoms and repeated behavior.
"It's a pervasive pattern, not a one shot, one-time thing," he said.
Psychopathy is generally an untreatable disorder.
"He's a young man who can control his feelings," Daum said. "He chooses who to trust with his feelings."
Grandmother, Ana Vonachen, also addressed the court, though she said she did not know she would be allowed to speak and was unprepared.
"The only thing I can say is I love my grandson very much," she said. "I'm sorry for what happened, but I love him. I visited him many times and he's always been very nice to me and very loving."
"Aside from the legal process, everyone in this courtroom and community struggle with understanding this case," Rose said, before asking each side their sentencing recommendations.
In arguing for consecutive sentences, Schroeder told the court several doctors who had assessed Vonachen over the course of his case "found Sam a very dangerous man."
"The jury specifically rejected claims he suffered from a mental defect," Schroeder said.
"He confessed to killing his family because 'I want people to die, because human lives are worthless,'" Schroeder continued, referring to statement Vonachen made to police following his arrest. "He denied hating anybody, but said 'People as a collective are just bad.' He even drew a diagram depicting the pattern he poured gas around his home, 'to do a thorough job.' He made a direct statement about wanting to hurt other people and he planned to kill his family."
"There is no more violent death compared to being burned alive. That's what this case is about. Firefighters were dispatched to Main Street in Hutchinson, Kansas, shortly after midnight Sept. 23, 2013, to find a house fully involved and people could be heard screaming inside."
"He endangered and scarred first responders and he scarred the community," Schroeder said. "His youth continues to scar the community…He doesn't deserve a bargain sentence, one sentence for the two people's deaths. He deserves two life sentences that are consecutive."
Assistant Public Defender Lynn Burke argued that the U.S. Supreme Court has found life sentences for juveniles as cruel and unusual punishment and thus unconstitutional, because "they have less culpability, are more reckless, are less mature and make ill-considered decisions."
All the cases she cited the court, however, referred to life sentences without the possibility of parole.
Burke asked Rose that, if she did not sentence Vonachen to the Larned State Mental Correctional facility, to give him concurrent sentences.
"The court is governed by law," Rose said. "The sentence for this offense is life. That is the sentence of this court."
https://www.hutchnews.com/news/20170728/vonachen-receives-life-sentence-for-murder-of-mother-sister
Samuel Vonachen Videos
Samuel Vonachen FAQ
Samuel Vonachen Now
Samuel Vonachen is currently incarcerated at the Lansing Correctional Facility
Samuel Vonachen Release Date
Samuel Vonachen is serving a life sentence and can apply for parole in 2037