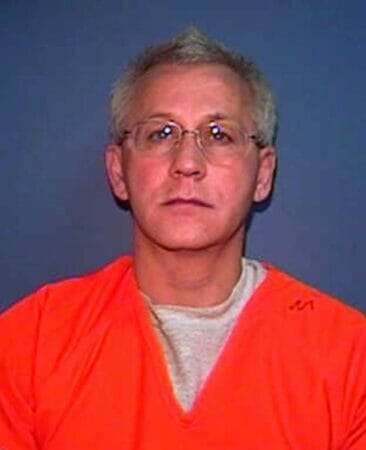 Oscar Ray Bolin was a serial killer from Florida who was convicted on three counts of murder and would later be tied to another murder in Texas. Oscar Ray Bolin would be sentenced to death and executed by way of lethal injection. In this article on My Crime Library we will take a closer look at Oscar Ray Bolin
Oscar Ray Bolin Early Years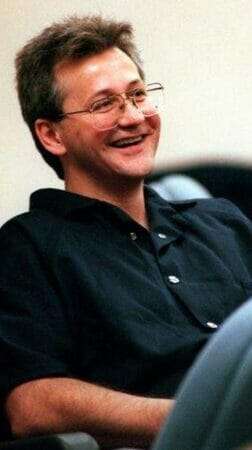 Oscar Ray Bolin was born in Portland, Indiana on January 22, 1962. His family consisted of laborers and carnival workers whose jobs would take them around the United States. Bolin parents were described as physically and mentally abusive towards their children.
Oscar Ray Bolin would be arrested a number of times throughout his youth for theft. In 1982 Oscar Ray Bolin would move to Florida with his girlfriend Cheryl Haffner who he would later abduct and drive around the Tampa Bay area for hours. Bolin would be arrested and charged with false imprisonment however the charges were later dropped and the two would get married.
Oscar Ray Bolin Murders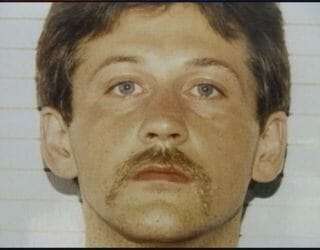 In 1986 Natalie Blanche Holley who was working as a manager for a restaurant was kidnapped when she left work and her body would be found hours later by a jogger. Natalie Blanche Holley had been stabbed to death.
Later on that same year, 1986, Stephanie Collins, a high school student was leaving her job working at a drug store when she disappeared. Her body would be found months later where her skull had been crushed and she had been stabbed to death.
When police found the body of Stephanie Collins they also had a report of a missing woman, Teri Lynn Matthew, whose body would be found later the same day in the same state as she had been wrapped in a sheet, her head had been beaten and her throat was slit.
Oscar Ray Bolin Arrest
Oscar Ray Bolin was arrested in Ohio for the kidnapping and sexual assault of a young woman. According to police the only reason she survived is that the gun jammed when Bolin attempted to shoot it. Oscar would be arrested, convicted and sentenced to twenty two years to seventy five years in prison.
A year later Cheryl Haffner would divorce him. Haffner would marry another man a year later and tell him that Oscar had confessed to the murders in Florida. Haffner would later testify that she helped Oscar destroy the evidence from the Florida murders.
In 1991 Oscar Ray Bolin would be convicted in Florida for the murder Natalie Blanche Holley and sentenced to death. He would later be convicted on the other two murders and again would be sentenced to death.
Oscar Ray Bolin was connected to a murder in Texas by his half brother who said he and Oscar had kidnapped and murdered a woman in Greensville Texas named Deborah Diane Stowe in 1987. Texas authorities declined to prosecute Bolin as he was under three death sentences in Florida
Oscar Ray Bolin Execution
Oscar Ray Bolin maintained that he was innocent of the Florida murders. When asked about the death penalty the night before his execution Bolin would tell the reporter that he was looking at it as a way out of prison for he had spent the last 28 years incarcerated.
Oscar Ray Bolin would be executed on January 7, 2016. He declined to make a final statement
Oscar Ray Bolin Videos
Oscar Ray Bolin More News
A Florida inmate convicted of killing three women in 1986 was executed Thursday night.
Oscar Ray Bolin, 53, was the first inmate executed in 2016. He was executed after the U.S. Supreme Court rejected his last-ditch appeal for a stay.
The time of death was 10:16 p.m., the office of Florida's governor said. The execution took 11 minutes, NBC affiliate WFLA reported. When asked if he wanted to make a statement, Bolin said, "No, sir."
Oscar Ray Bolin was convicted of kidnapping, stabbing and bludgeoning three young woman from the Tampa area in 1986. He is being executed specifically for the murder of Teri Lynn Matthews.
Oscar Ray Bolin had a last meal of rib-eye steak, baked potato, lemon meringue pie and Coca-Cola at 10 a.m., while meeting with his wife, Rosalie, who married him in 1996, when he was already on Death Row.
Bolin had been scheduled to be executed at 6 p.m., but it was delayed while the Supreme Court considered his appeal for a stay. The high court rejected the stay in a decision issued shortly before 10 p.m.
In Bolin's appeals, he argued that he deserves more time to show that an Ohio inmate who confessed to the crime — and then committed suicide — is the killer. Prosecutors have noted that inmate falsely confessed to other crimes before claiming Matthews' murder.
Matthews' mother, Kathleen Reeves, told NBC News this week that she has no doubt that Bolin — who was convicted after his brother and ex-wife testified against him — killed her daughter, a bank worker.
"It's about time," Reeves said
https://www.nbcnews.com/storyline/lethal-injection/florida-set-execute-serial-killer-oscar-ray-bolin-thursday-night-n492386
Frequently Asked Questions