Brian Davis Oklahoma Execution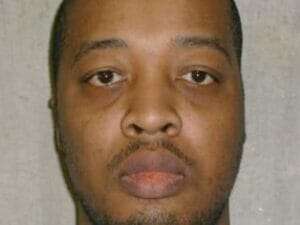 Brian Davis was executed by the State of Oklahoma for a sexual assault and murder. According to court documents Brian Davis returned home to find his girlfriend and daughter missing. Brian Davis would call his girlfriends mother to ask about their whereabouts. The mother could not reach her daughter and would go over to her daughters apartment. When she arrived the woman would be sexually assaulted and murdered. The woman's daughter would find her body the next day. Brian Davis would be arrested, convicted and sentenced to death. Brian Davis would be executed by lethal injection on June 25, 2013
Brian Davis More News
A man convicted of raping and murdering his girlfriend's mother in 2001 was put to death on Tuesday, despite a recommendation by Oklahoma's pardon and parole board to commute his death sentence after he apologized.
Brian Darrell Davis, 39, received a lethal injection Tuesday at the Oklahoma State Penitentiary in McAlester. Davis was the third inmate to be executed by Oklahoma this year and the second in as many weeks.
Davis read a biblical-themed statement that included psalms and scripture-based references.
"I shall not die but live. His word is will, and let His will be done," Davis said. "I give God the last word. Thank you."
Moments later, Davis looked up at the ceiling as the lethal drug was injected. His eyes slowly closed and his left shoulder began to twitch as the lethal drug took effect.
Davis was pronounced dead at 6:25 p.m., five minutes after the lethal drug was administered.
The state's parole board had suggested to Gov. Mary Fallin that she cut Davis' sentence to life without parole. Fallin rejected the board recommendation, with spokesman Aaron Cooper saying the governor reviewed Davis' file and was "satisfied that justice is being served in this case."
A jury convicted Davis in 2003 of first-degree murder and first-degree rape in the death of his girlfriend's mother, Josephine Sanford, 52. Davis was sentenced to death on the murder conviction and 100 years in prison for rape.
The victim's daughter, Stacey Sanford, discovered her mother dead in November 2001 in the Ponca City apartment she shared with Davis. Prosecutors said Josephine Sanford had six stab wounds, a broken jaw and marks around her neck. DNA evidence showed Davis had sex with the victim.
Davis went to the parole board this month, took responsibility for the victim's death and apologized. He said the sexual contact was consensual and that a fight broke out after he remarked about its quality.
"I was rude at the end," Davis said, appearing before the panel by video. "We were mad at each other after my comment. And one thing led to another. It just happened so quick."
The board voted 4-1 in favor of clemency, prompting Attorney General Scott Pruitt to say the board was usurping the jury that convicted Davis and that the inmate deserved to die for a brutal crime.
Davis' defense attorney, Jack Fisher, said as the execution date approached that justice was not being served.
"By the end of the clemency hearing, four of the five board members were convinced that justice could only be served by a sentence of life without parole," Fisher said. "Why Governor Fallin would substitute her judgment for four members of the board is a mystery to me."
Death penalty opponents, who rallied Monday at the state Capitol to urge Fallin to show mercy, argued that Davis deserved life in prison, not death, after he showed remorse.
They also suggested that since Davis, who is black, was convicted by an all-white jury in Kay County that it wasn't truly a jury of his peers and there could have been bias.
"Our governor is in a position to make a wrong right," said Garland Pruitt, president of the Oklahoma City chapter of the NAACP. "Wrongs can be righted, hearts can be changed, but it takes those in office to help make those changes take place."
Last week, the state executed James Lewis DeRosa, 36, for his part in the brutal killings of a LeFlore County ranch couple in 2000.
https://www.usatoday.com/story/news/nation/2013/06/25/oklahoma-execution-davis/2458203/