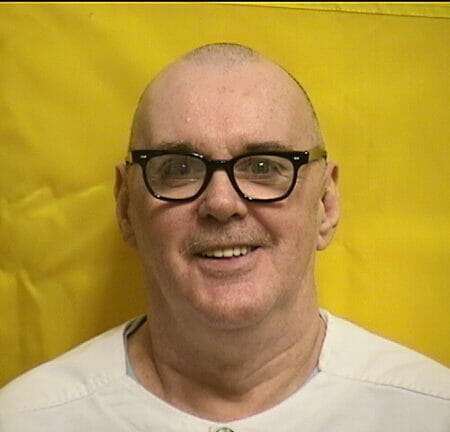 Roland Davis would be sentenced to death by the State of Ohio for a murder. Roland Davis would force his way into the elderly victim's home where Elizabeth Sheeler' would be brutally murdered. Roland Davis would be arrested, convicted and sentenced to death.
Roland Davis 2021 Information
Number A499211
DOB 11/14/1952
Gender Male Race White
Admission Date 08/03/2005
Institution Chillicothe Correctional Institution
Status INCARCERATED
Roland Davis More News
DNA evidence from a 2000 murder in Newark, Ohio recently matched suspect DNA in a cold case in Florida from 1990, police said.
Newark Police said in a release that the DNA evidence may link Roland "Rollie" Thomas Davis, who was arrested and convicted for the murder of 86-year-old Elizabeth Sheeler in 2000, to the 1990 homicide of 42-year-old Sharon Gill in Charlotte County, Florida.
Davis was convicted and put on death row after DNA evidence linked him to the Newark murder in 2004. Court filings said Davis broke into Sheeler's apartment on the night of July 10, 2000, and murdered her by stabbing her in the neck and chest. He then stole money from her apartment and fled the scene.
Davis was a cab driver who had driven Sheeler to the grocery store, the bank, and other locations in Newark. He had also helped her carry groceries into her apartment on multiple occasions, court filings said.
Davis's case went all the way to the state supreme court which reaffirmed his death sentence in 2008.
Newark Police said its detectives were recently contacted by authorities from Florida regarding a DNA hit from a 1990 homicide.
According to the department, Davis, 37 years old at the time, had been living in Charlotte, Lee, and Hendry Counties in Florida in 1990. Investigators say he was known to travel between Ohio and Florida from 1970 to 2004.
Florida detectives are searching for more evidence to link Davis to the Charlotte County murder. Anyone with information who may know about Davis's whereabouts at the time may call 740-670-7928. Callers who wish to remain anonymous can also call Licking County Crime Stoppers at 740-349-6888.
https://abc6onyourside.com/news/local/dna-may-link-central-ohio-death-row-inmate-to-florida-cold-case