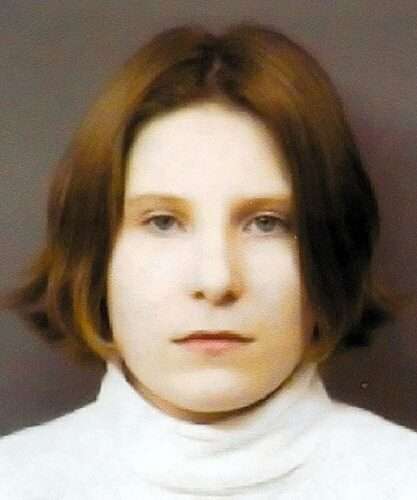 Sarah Kolb was sixteen years old when she helped to murder a teenage girl with her boyfriend seventeen year old Cory Gregory. According to court documents a new girl had arrived at school named Adrianne Reynolds and she apparently made a mistake of flirting with Cory. Sarah became upset and began to plan the murder of Adrianne.
The couple invited Reynolds out for lunch and soon thereafter the attack began. Adrianne was held down by Gregory while Sarah strangled her with a belt causing her death. After she was dead Gregory and Kolb attempted to burn the body but failed to do so. They involved another teen who would dismember the body with a chainsaw before placing the remains in a garbage bag and dropping it off at a historic site. The body of Adrianne Reynolds would be found a few days later. Sarah and Cory would both soon be arrested and after the court was through. The two teen killers would receive sentences of forty five years for him and fifty three years for her
Sarah Kolb 2023 Information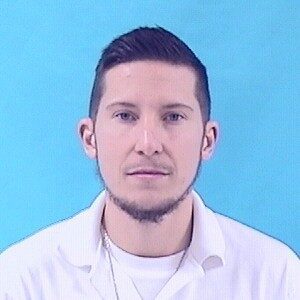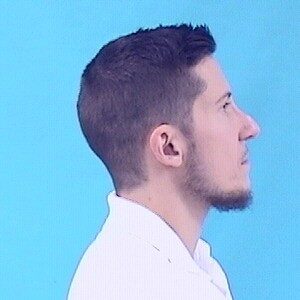 Sarah Kolb – Current Facility – LOGAN CORRECTIONAL CENTER – Current Release Date – 2058
Sarah Kolb Other News
Sarah Kolb and Cory Gregory made national headlines when they murdered classmate Adrianne Reynolds
According to court documents Adrianne Reynolds had recently moved to East Moline, Illinois when she met Sarah Kolb and Cory Gregory. There are some who were there at the time who have said when Adrianne flirted with Cory it angered Sarah and she then hatched a plan to murder the girl
Sarah and Cory invited Adrianne out for lunch and soon after the two girls began to fight. Cory would hold Adrianne down while Sarah strangled her with a belt. After the murder the two teens then drove to Cory parents farm where they attempted to burn the corpse which failed. The two then recruited another teen to help them dismember the body. After that nasty task was completed the trio went out for lunch
Adrianne family reported her missing when she did not show up at work and police would find her remains a few days later. Sarah and Cory were soon arrested and charged with first degree murder
Sarah Kolb first trial ended in a hung jury as all jurors could not reach a unanimous decision. At her retrial she would be convicted on all counts and sentenced to fifty three years in prison
Cory Gregory was found guilty on all charges and sentenced to forty five years in prison
The third teen received a juvenile sentence and was released after four years
Sarah Kolb More News
Sarah Kolb, serving a 50-year sentence for the killing of Adrianne Reynolds, 16, has lost an attempt to get a new sentencing hearing.
Kolb was also 16 when Reynolds was strangled on Jan. 21, 2005, in a car at a Moline restaurant, according to authorities. In 2006, a jury found Kolb guilty of first-degree murder and concealing a homicidal death. She was later sentenced to 48 years in prison for the murder charge, and five years for the concealment charge. With credits for which Kolb qualified, the actual sentence was about 50 years.
Kolb has been pursuing a new sentencing hearing, but her filing, a petition for postconviction relief, was rejected Friday by Judge Gregory G. Chickris when he granted the Rock Island County State's Attorney's Office's motion to dismiss.
Kolb was arguing that her original sentence was illegal because she was a minor when convicted, according to court documents. Such a sentence is essentially a life sentence for a minor and the court must take into account the defendant's youth and its characteristics when imposing such a sentence.
Those characteristics include actual age, ability to appreciate the consequences of an act, family, home environment and competence to deal with police or assist in the defense.
Kolb claimed the sentencing court did not properly weigh all of the required factors, the documents state.
In its motion to dismiss, the Rock Island County State's Attorney's Office contended that the trial court adequately considered the required criteria and that Kolb's arguments had not met the required deadline for filing.
The motion also stated that the appellate court upheld the conviction and sentence.
Kolb's codefendant, Cory Gregory, was 17 when Reynolds was killed, and pleaded guilty in a plea deal to first-degree murder and concealing a homicidal death in relation to her slaying.
He was sentenced to 40 years on the murder charge and five years on the concealment charge, with credits reducing the sentence to about 42 years.
Gregory also argued for a new sentencing hearing, and Judge Peter Church ruled in May that he should get one, according to court records. The state's attorney's office has appealed, and a new sentencing hearing had not yet been scheduled as of Friday.
https://qctimes.com/news/local/crime-and-courts/sarah-kolb-s-attempt-at-new-sentence-for-murder-of/article_1d52c029-e899-5bdb-8eef-22e294689a61.html
Sarah Kolb Other News
The stepmother of a 16-year-old girl whose body was burned, sawed and hidden in two counties said the teen convicted in the killing is "a girl without a soul."
"She didn't cry, I didn't see nothing from her," Joann Reynolds said Wednesday after a jury found 17-year-old Sarah Kolb guilty of first-degree murder and concealing a homicide in the death of Adrianne Reynolds.
Kolb's court-appointed attorney, though, said the teen is not the vindictive killer portrayed by prosecutors. David Hoffman said he spoke briefly with Kolb after the verdict.
"She was scared and anxious and now she's probably as depressed as hell. That's the way I would be," Hoffman said.
Adrianne Reynolds had just moved to East Moline from Texas about two months before she was killed. Prosecutors said she was just trying to fit in at a new school but picked the wrong friend.
The verdict came in Kolb's second trial in three months. The first ended in a mistrial after a Rock Island County jury deadlocked 11-1 in favor of conviction and the retrial was moved to Dixon because of media coverage.
The Reynolds and Kolb families wept quietly as the jury was polled. Kolb's family declined comment as they left the courthouse, but Hoffman said they were "devastated."
Jurors declined comment as they rushed past a crowd of reporters outside the courthouse.
Kolb faces up to 60 years in prison, but no sentencing date has been set. Her ex-boyfriend, 18-year-old Cory Gregory of East Moline, also is charged with first-degree murder and concealing a homicide. He has pleaded not guilty and is to stand trial May 1.
Prosecutors allege Kolb, Reynolds and Gregory were in Kolb's car at a Moline fast-food restaurant when a fight began Jan. 21, 2005. Authorities have determined that Reynolds was killed in the car.
In closing arguments this week, Prosecutor Jeff Terronez said Kolb wrote in a class journal that she was going to kill Reynolds just hours before Reynolds was beaten and strangled. Several witnesses testified that Kolb made similar threats in the weeks before Reynolds' death.
Hoffman told jury that Gregory killed Reynolds, citing testimony by a woman who saw Kolb alone in the car's front seat.
Terronez told jurors that Kolb likely did not kill Reynolds, but still was accountable by law because she instigated the fight and aided in the death by choking and beating Reynolds before Gregory "finished her off."
Sarah Kolb Photos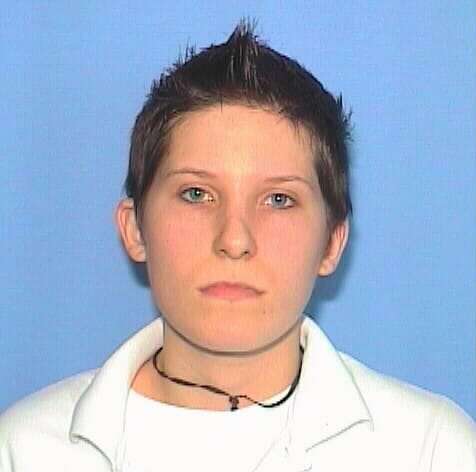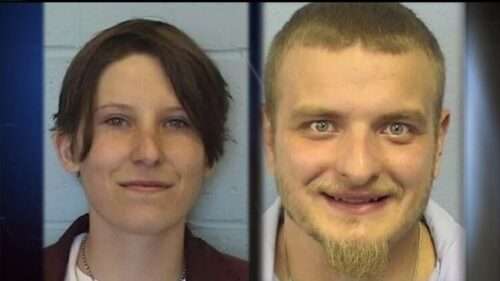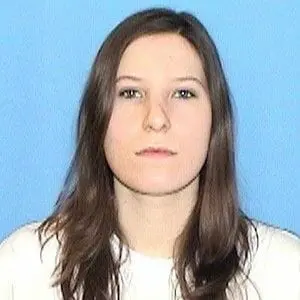 Frequently Asked Questions
Sarah Kolb Now
Sarah Kolb is currently incarcerated at the Logan Correctional Center
Sarah Kolb Release Date
Sarah Kolb is currently not scheduled for release until 2058
Cory Gregory 2023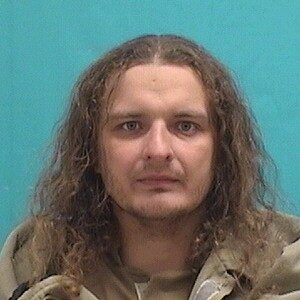 R53995 – GREGORY, CORY C.
| | |
| --- | --- |
| Parent Institution: | PONTIAC CORRECTIONAL CENTER |
| Offender Status: | IN CUSTODY |
| Location: | PONTIAC |
Admission Date:
04/15/2022
Projected Parole Date:
07/26/2047
Last Paroled Date:
Projected Discharge Date:
07/27/2050
Sarah Kolb Appeal Denied
An appellate court has denied the resentencing request of one of Adrianne Reynolds' killers this week.
Sarah Kolb, 34, is one of the individuals convicted of murdering and dismembering the body of 16-year-old Adrianne Reynolds back in 2005. Kolb was 16 at the time and was sentenced to 53 years in prison.
Back in January, Kolb's defense team asked the Third District Appellate Court in Ottawa to reduce her sentence, alleging that the judge in the original case did not take several factors into account when deciding her sentence, such as age, competence and family background.
Her legal team also argued that the sentence is a cruel and unusual punishment under the Eighth Amendment — due to her age of 16 years at the time of the murder, her case conflicts with a 2019 Illinois Supreme Court decision that ruled that any sentence over 40 years for a juvenile is considered a life sentence.
Wednesday's decision says Kolb's team failed to show evidence that the original judge did violate her Eighth Amendment rights.
The case was similar to a previous request for clemency in Kolb's case that was initiated in 2022 but was halted due to "unforeseen circumstances" and a previously failed sentence reduction request.
Just under a year ago, a Rock Island County judge upheld the 45-year sentence of Harli Quinn, formerly known as Cory Gregory.
At that time, Reynolds' stepmother, Joann Reynolds, took the stand to read a victim impact statement. She told the court she was disgusted, saying Adrianne was the one who had been given the death penalty.
"It's been 17 years since her life was taken. Every day of my life, I think about her fighting and kicking for her life. I think about her gasping for air. I think about body parts down that manhole," Joann said.
Sarah Kolb denied resentencing by Appellate Court 3rd District | wqad.com