Malcolm Thrower was seventeen years old from Jacksonville Florida when he stabbed a woman to death. According to court documents Malcolm Thrower would admit to attempting to rob and kidnap the victim, 58 year old Marilyn Jean Russell before stabbing the woman to death. Marilyn Russell who was attempting to help Malcolm Thrower get a job would tell rescue personnel who stabbed her before passing away. This teen killer would receive life in prison without parole and if he was just a few months older would have received the death penalty.
Malcolm Thrower 2021 Information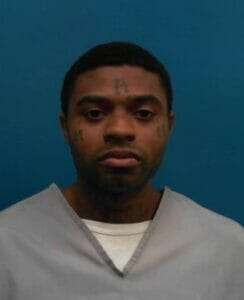 | | |
| --- | --- |
| DC Number: | J43176 |
| Name: | THROWER, MALCOLM J |
| Race: | BLACK |
| Sex: | MALE |
| Birth Date: | 11/30/1992 |
| Initial Receipt Date: | 03/22/2011 |
| Current Facility: | DESOTO ANNEX |
| Current Custody: | CLOSE |
| Current Release Date: | SENTENCED TO LIFE |
Malcolm Thrower More News
An 18-year-old Jacksonville man said drugs were partly to blame when he brutally stabbed a 58-year-old woman to death in her Baldwin home a year ago.
Malcolm Thrower, who was 17 at the time of the murder, was sentenced to life Thursday by Circuit Judge Jeff Morrow.
Prosecutor Rich Mantei said he would have sought the death penalty in the grisly case, but Thrower's age prevented that. Thrower pleaded guilty to second-degree murder in the January 2010 death of Marilyn Jean Russell.
During a plea hearing in November, he'd also admitted to trying to rob and kidnap her. Mantei said Russell met Thrower at a grocery store and was trying to help him find a job.
Thrower said he had been smoking marijuana laced with PCP and had hazy recollections of what happened. He initially told police that someone who looked just like him must have been the culprit.
Mantei said Thrower was tied to the crime because of physical evidence and because Russell made a dying declaration to a family member about what happened to her.
Russell was stabbed multiple times. At one point, Thrower had to get a new knife when he broke the blade of another. One of the blows broke one of Russell's ribs, Mantei said.
https://www.jacksonville.com/article/20110127/NEWS/801258437
Frequently Asked Questions
Malcolm Thrower 2021 Update

Malcolm Thrower is currently incarcerated at the Desoto Annex in Florida

Malcolm Thrower Release Date


Malcolm Thrower is serving a life without parole sentence